Now, let your human agent lead a conversation when the chatbot fails to answer a query or when the user directly requests to talk to an agent
In many cases, a user directly wants to talk to an agent than the chatbot. Therefore, this feature makes it possible for your chatbot to switch the conversation directly to the agent as per the user's request.
To Add Agents and Enable Agent Chat in your Bot follow below steps:
Step 1: Go to Agent Tab from your account dashboard

Step 2: Here you can see agent details and you can add, edit, or delete them.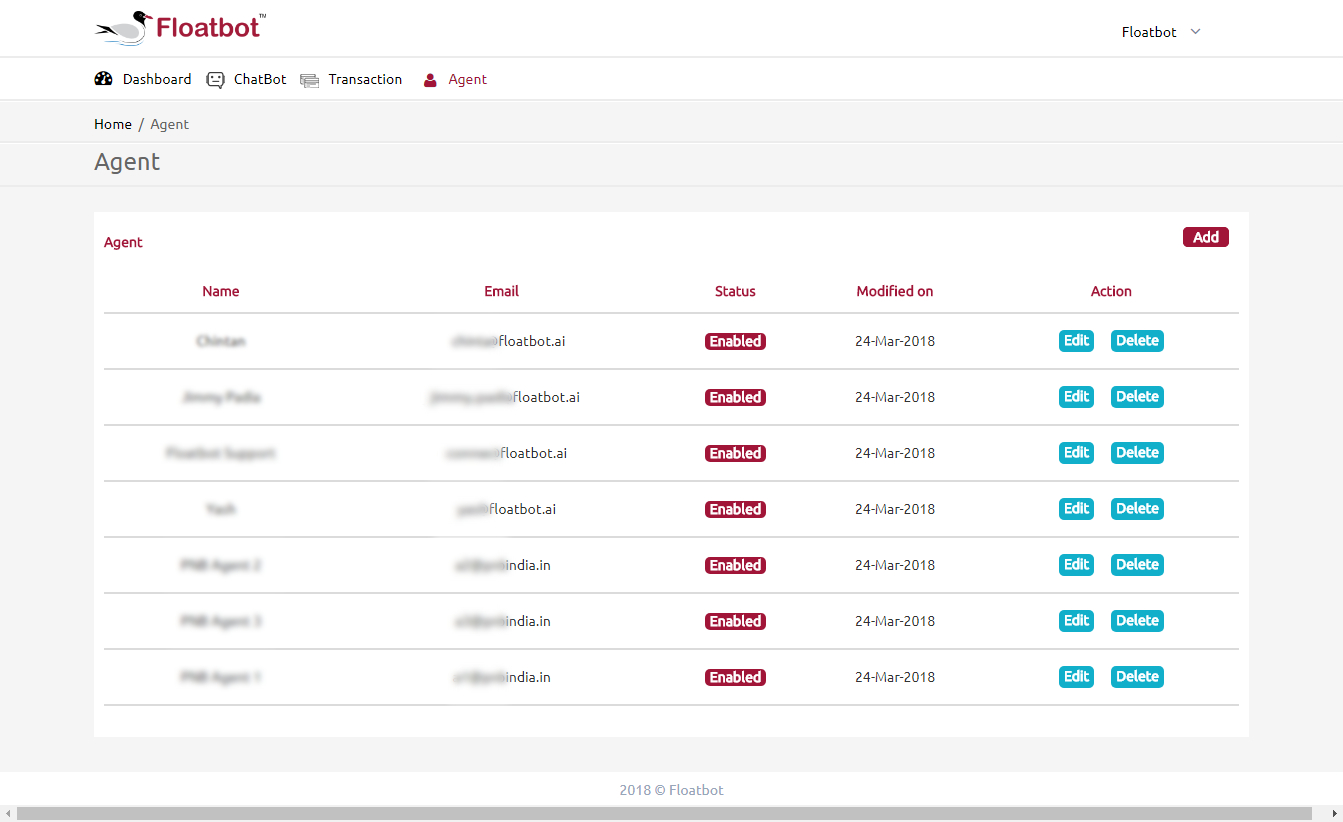 Step 3: Click on Add from the right-hand side of the dashboard. Fill it up by adding name, email-id, select the bots, and set the password.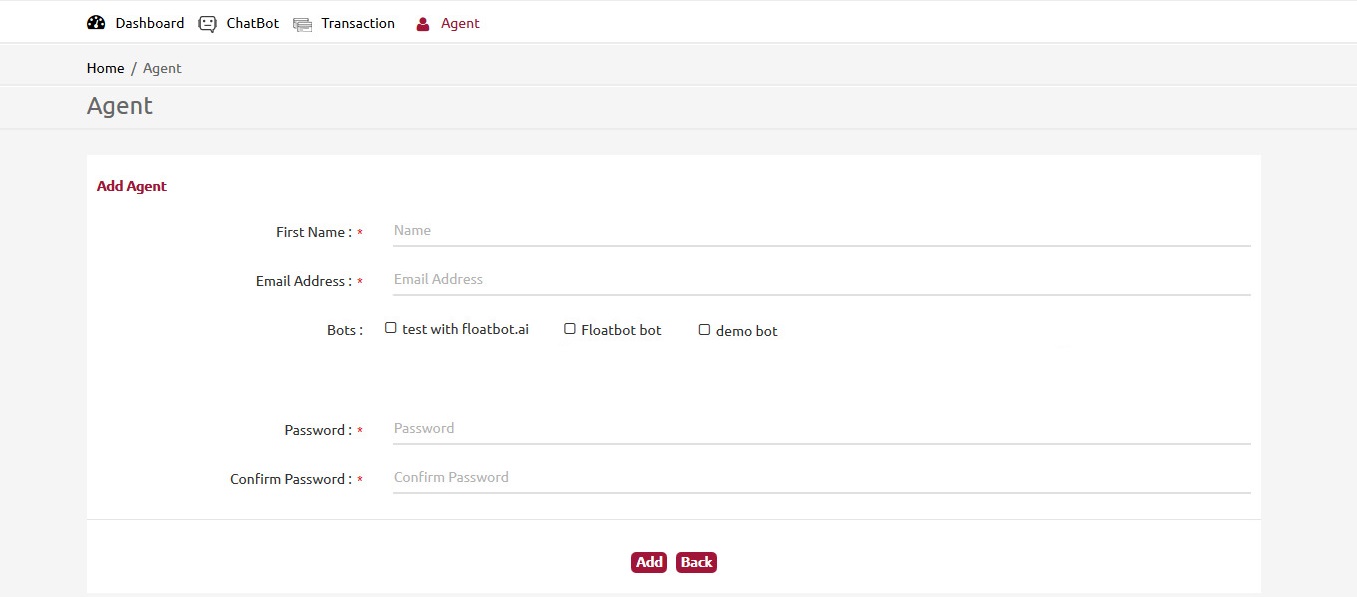 Step 4: After adding agents to the bot, now you need to check out agent chat settings in configure section.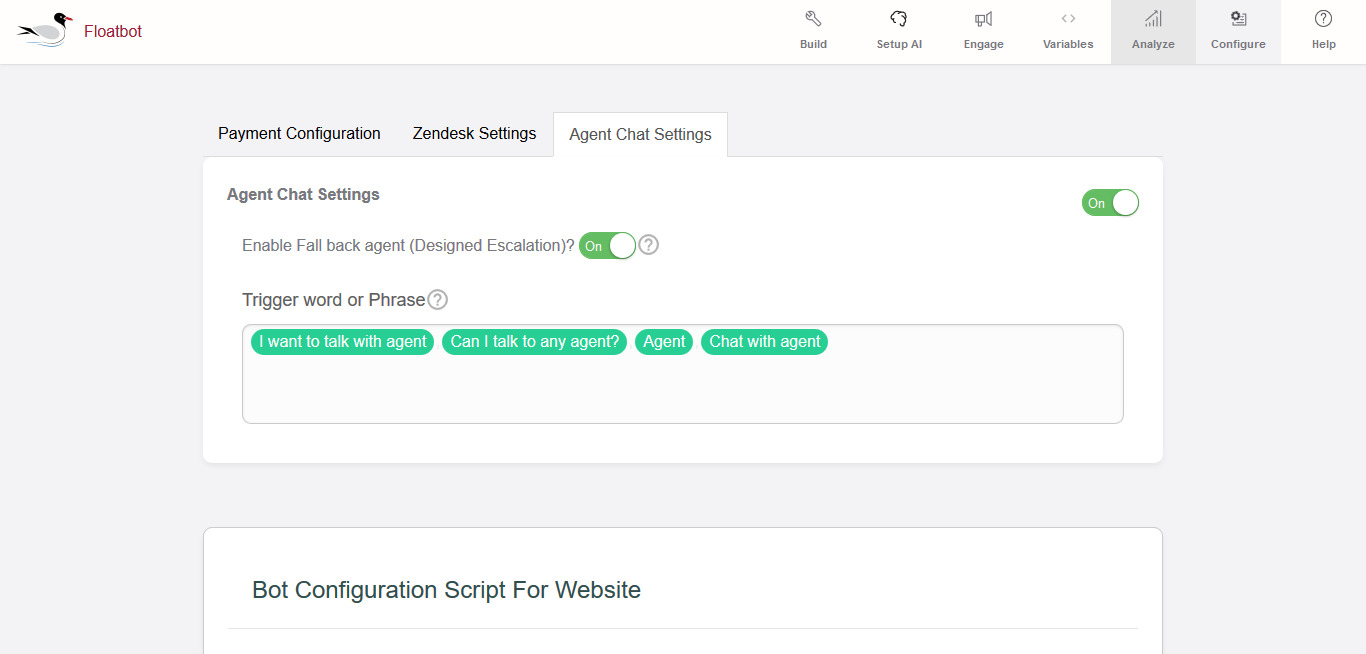 From here you can turn on or off the agent chat and set the triggering words or phrases for live chat invocation. By default, if the bot fails to answer for three times then it will automatically switch to live agent.
Once you turn on the agent chat, it will enable the live agent chat flow in the chatbot dashboard (Only visible if agent chat is turned ON). This flow gets started when the user asks for live chat.
Step 5: Agents can login with the Email-Id and password (created while adding agent) from agent webapp: https://floatbot.ai/livechat/ and manage their chats with customers from live chat dashboard.
When a user asks for live chat, agent dedicated to the bot gets the notification in the live chat dashboard in "New Visitors" tab.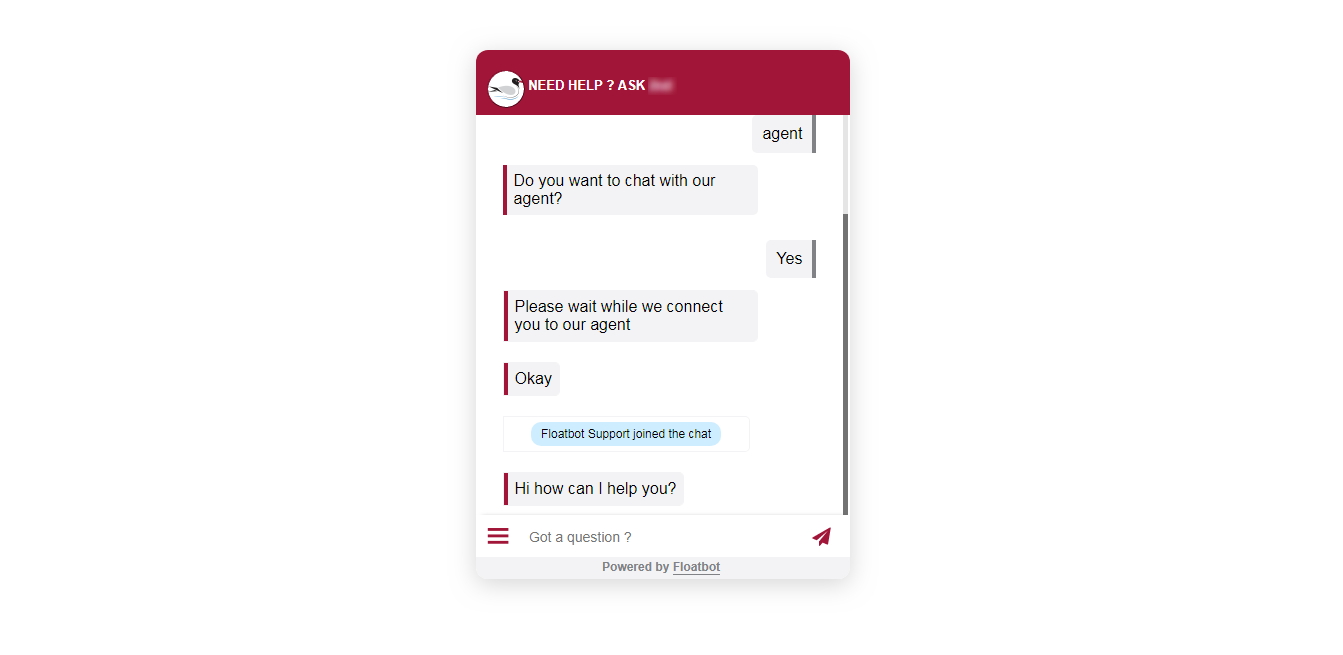 When agent clicks on to chat with the user, the agent joins the chat and can continue to chat with the user.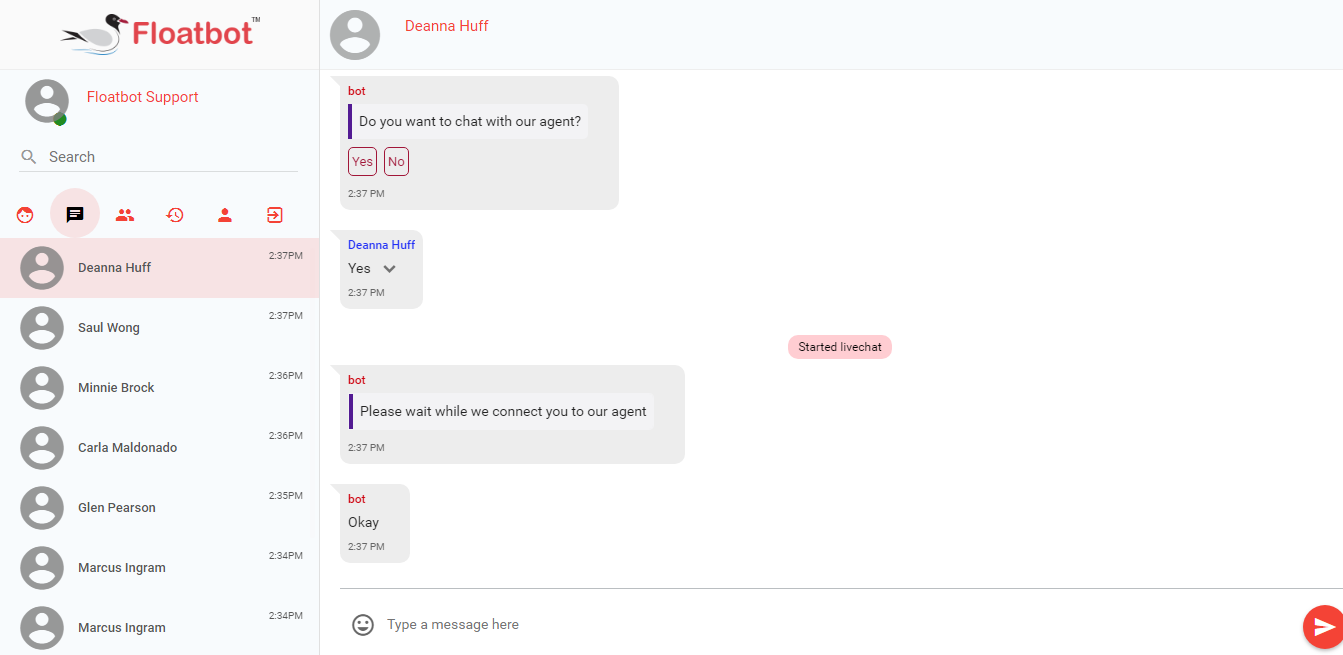 The list of users can be seen under the "Online visitors" tab. Agents can also check the history of all the live chats from the history tab. Team tab shows the list of all the agents added in that floatbot account.
From the right of the dashboard, agents can exit chat after talking to users.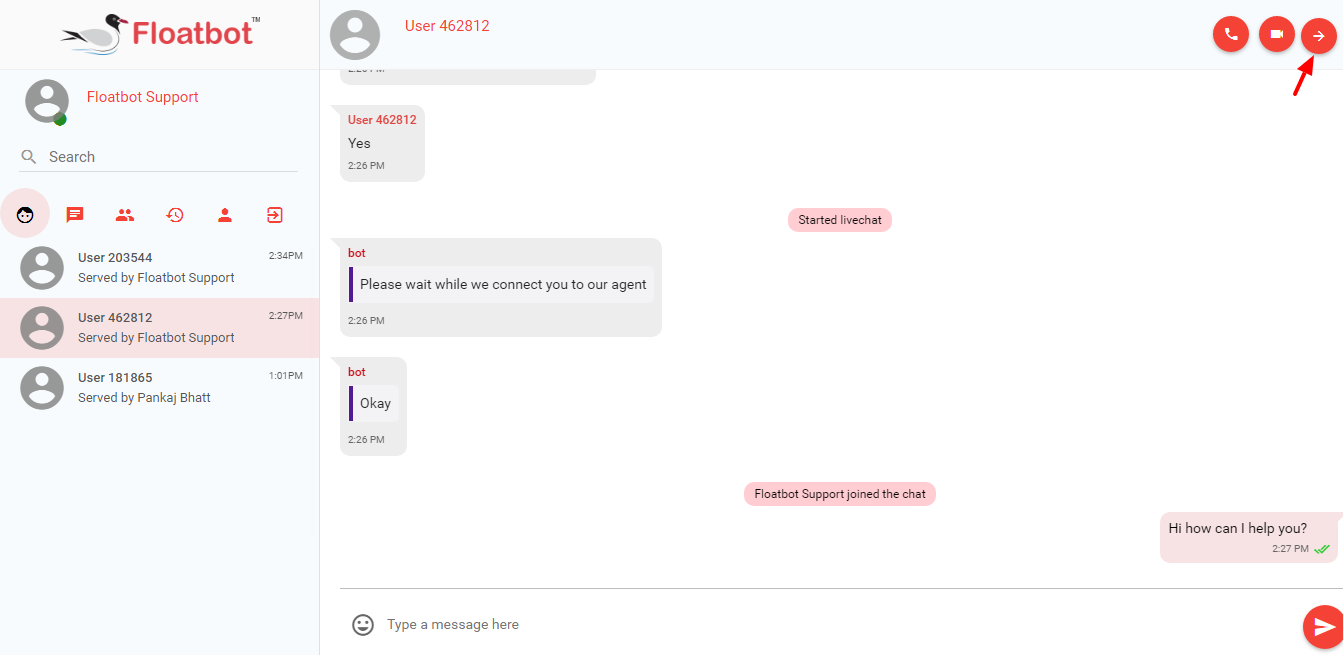 With this feature, you facilitate your users with 100% guaranteed support.
Go and set an agent to give a satisfying experience to the users.
For any queries, you can contact us anytime.